A Voyage in Time is a dance performance with the participation of 140 dancers from the La Fantaisie Dance Group.
Presented by La Vie en Mouvement and La Fantaisie Dance Group at Centrepointe Theatre on Sunday December 18th 2016 at 4:30pm.
Two young children build a time machine to travel back in through the different eras on a mission: they plan to teach the leaders of the past how to avoid wars and conflicts and to show them how to preserve harmony and well-being on Earth.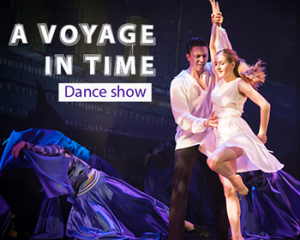 For more information or to purchase tickets: Centrepointes Theatres