The Sunset Ceremonies is a time-honored tradition in Ottawa that features the world famous RCMP Musical Ride as they take part in the flag lowering ceremony. This year the Sunset Ceremonies will be held from June 27th to 30th 2018.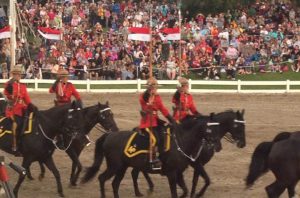 The RCMP Musical Ride is formed of 32 riders and their horses.
Admission is FREE, however donations are accepted on site in support of RCMP Foundation programs across Canada.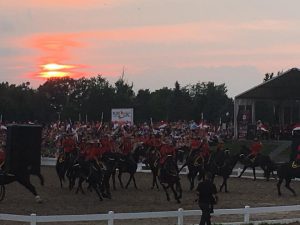 Bring your lawn chair or blankets and make sure you arrive early to have great spots!
The Sunset Ceremonies will be held from June 27th to 30th. Times:
Kids'Zone: 5pm to 7pm
Pre-Show: 6pm to 6:30pm
Event: 7pm to 8:30 pm