Celebrate winter in Ottawa during the Winterlude 2018 festival from February 2nd to 19th.  Three fun filled weekend of activities for the whole family to enjoy!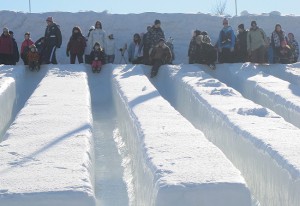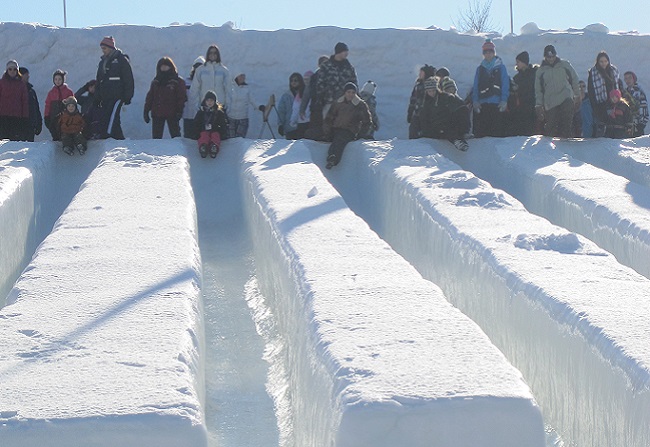 Snowflake Kingdom will be at a new location this year: 350 Laurier Street (the North end of Jacques Cartier Park). It will have TONS of FREE activities for children to enjoy with giant games, super slides, a kiddie zone, an obstacle course, shows and meet the Ice Hogs. These activities are open Mondays to Thursdays from 9am to 4pm, Friday & Saturdays from 9am to 9pm and Sundays from 9am to 6pm (closed on Tuesdays and Wednesdays)
Does your child want to try downhill skiing or snowboarding? From Friday February 2nd to 19th (except Tuesdays and Wednesdays) at Jacques-Cartier Park from 9am to 4pm, children aged 5 to 8 can come and try downhill skiing for FREE with a qualified instructor
For skating, come on to the Rideau Canal Skateway, the world's largest natural skating rink and rent a pair of skate. You can also try the Sens Rink of Dreams or the Canada 150 Rink on Parliament Hill
Come enjoy a FREE Extreme Aerial Acrobatic and Trampo Wall Show at Jacques-Cartier Park North on Friday February 2nd, Saturdays & Sundays and Monday 19th at 11:30am, 1pm and 3pm.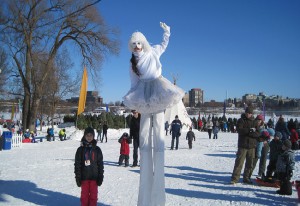 WINTERLUDE 2018 HIGHLIGHTS
Winterlude official launch will be Friday February 2nd from 9:30am to 10:00am with the Ice Hog Family at Jacques-Cartier Park North (the new site of the Snowflake Kingdom)
Winterlude Kick-Off Dare to Dream party will be Friday February 2nd starting at 7pm at Confederation Park with a parade, music and dancing
Saturday February 17th from 11am to 2pm, there will be the 2018 Accora Village Bed Race for Kiwanis on Dow's Lake. This is a great event for all ages where costumed teams race decorated beds on the ice.
Don't miss the 2nd Ice Dragon Boat Festival, a unique event in North America on February 10th
Come and admire ice and snow carvings at Confederation Park
Mosaïvernales Gatineau 2018 – Winter Magic will be held at Jacques Cartier Park South from January 26th to March 4th 2018.