Labour Day weekend is just around the corner. As it marks the official end of summer, here is a list of activities to enjoy the weekend to its fullest!
The 31st Edition of the Hot Air Balloon festival is on from August 30th to September 3rd at La Baie Park in Gatineau. There are many activities for children (and adults) of all ages to enjoy:
40+ amusement rides for everyone
Altitude Gym will have a rock climbing wall for children and adults
Fêtes en boîtes will have a magical tent with princesses & superheroes, face painting, costumes and many other surprises for children
An akrobranch circuit with 6 different games including climbing nets, footbridges and rope bridges
There will be entertainment on the family stage all weekend for the whole family to enjoy
Enjoy beautiful fireworks Saturday evening around 10:15 pm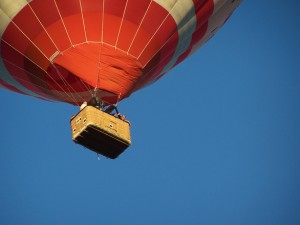 Take a short drive to the 2018 edition of the Perth fair where there will be rides but also tons of children's entertainment with puppet shows, magic shows and a crafts corner.
From August 30th to September 3rd, it will also be the 2018 edition of the Expo Shawville fair with a petting farm and free pony rides, midway rides and a Children's Entertainment Stage.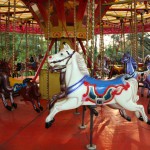 Come out to the Museum of Nature and get a fascinating anatomy lesson thanks to the new exhibition Brain: the Inside Story which will give you a new perspective and a keen insight into your brain.
The Children's Museum also has several great activities for the whole family to enjoy over the long weekend.
Medieval Imagination allows children to dress up as knights, queens, kings and build medieval castles
Handmade Fun: Corn Husk Dolls in the Children's Museum Studio will supply paint, brushes, paper and all other material needed to create your own corn husk doll while learning about the Indigenous cultures in which the dolls originated.
Come out to the Cumberland Heritage Village Museum to Fall Into Harvest and enjoy a corn boil, learn how grains are transformed into flour, try the corn maze and much more!
It's the last weekend to head out to the Canada Science and Technology Museum to enjoy The Art of the Brick.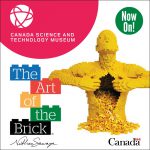 Come out to the Mackenzie King Estate Family Event in the Gatineau Park to celebrate the end of summer with tons of free activities for children like face painting, crafts, carriage rides, old fashioned lawn games (bag toss, horseshoes, croquet).
While you are in Gatineau Park, why not take a hike with your children on one of the 5 kid friendly trails. The Waterfall and Lauriault trail are both kid friendly and close to the Mackenzie King Estate.
If you haven't already done so this summer, it's not too late to come out  and enjoy the sound & light show on Parliament Hill every evening at 9:30pm in August and 9pm in September, weather permitting.
If weather permits, bring your children apple picking for the day, there are many orchards in and around Ottawa and Gatineau. Some also offer wagons rides and cider tasting.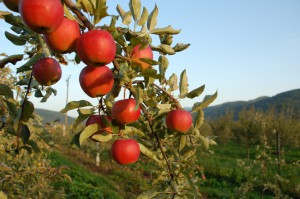 Come out to see the movie CARS 3 on Saturday September 1st at Riverside Park in Kemptville. Movie starts at sunset and free snacks will be provided by Kemptville Churches.
Free Zumba on the Parliament Hill on Sunday September 2nd from 3 to 4:15pm. Don't forget your water and your smile! Open to all ages.
The LEGO Movie will be playing on Saturday September 1st as part of Cineplex Family Favourites for only $2.99.