Celebrate winter in Ottawa during the Winterlude 2019 festival from February 1st to 18th.  Three fun filled weekend of activities for the whole family to enjoy!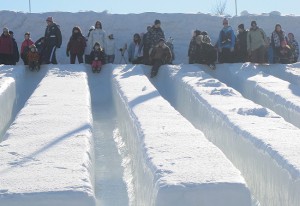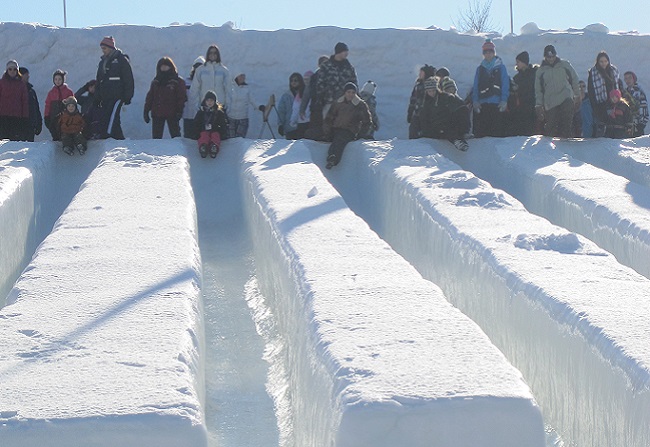 Snowflake Kingdom at  Jacques Cartier Park in Gatineau will have TONS of FREE activities for children to enjoy with giant games, super slides, a kiddie zone, an obstacle course, shows and meet the Ice Hogs. These activities are open Mondays to Thursdays from 9am to 4pm, Friday & Saturdays from 9am to 9pm and Sundays from 9am to 6pm (closed on Tuesdays and Wednesdays).
Does your child want to try downhill skiing or snowboarding? From Friday February 1st to 18th (except Tuesdays and Wednesdays) at Jacques-Cartier Park from 9am to 4pm, children aged 5 to 8 can come and try downhill skiing for FREE with a qualified instructor
Come to Jacques Cartier Park to try the mega Zip line 600 feet long at Snowflake Kingdom of Winterlude event. Breathtaking sensations guaranteed! Fee of $ 10 or 7 days unlimited ride $60 (taxes included). Minimum height of 42 inches & maximum weight of 225 lbs.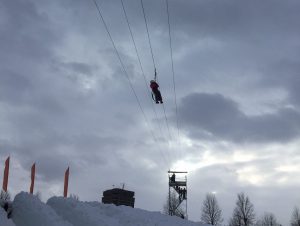 For skating, come on to the Rideau Canal Skateway, the world's largest natural skating rink and rent a pair of skate. You can also try the Sens Rink of Dreams or the skating rink at Rideau Hall.
Come experience the Action-Packed SPort of Lacrosse. Spectators will be invited to interact, learn and play the game with actual lacrosse athletes. Fridays, Saturdays and Sundays and Monday February 18th from 9am to 4pm.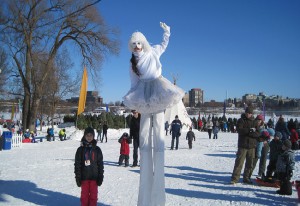 WINTERLUDE 2018 HIGHLIGHTS
Winterlude official launch will be Friday February 1st from 9:30am to 10:00am with the Ice Hog Family at Jacques-Cartier Park
Prepare for a special opportunity to enjoy the sights and sounds of Indigenous song, dance and game. From throat singing to traditional sport, it will be an exciting and interactive experience for all who visit the stage. February 1st from 10am to 4pm at Jacques Cartier Park.
Saturday February 9th from 8:30am to 4:30pm, there will be the 2019 Ottawa Ice Dragon Boat Festival on Dow's Lake. Come cheer on the competitors and live a unique experience! This is a great event for all ages.
Don't miss the 36th Annual Winterlude Triathlon on Saturday February 2nd from 8am to 12pm. This great event is one of the oldest Winterlude activities and exemplifies what winter in the Canada's Capital is all about-skating on the Rideau Canal, coupled with cross-country skiing and running.
Come and admire ice and snow carvings at Confederation Park
Try your mitts at classic carnival games with a chilly twist at the Sparks Street Ice-Cade. Enjoy a warm beverage as you toss, throw or shuffle..