It's that time of the year again…..The sap will start to flow soon and visiting a sugar bush is a great family activity. However, due to COVID 19 some changes may be in place.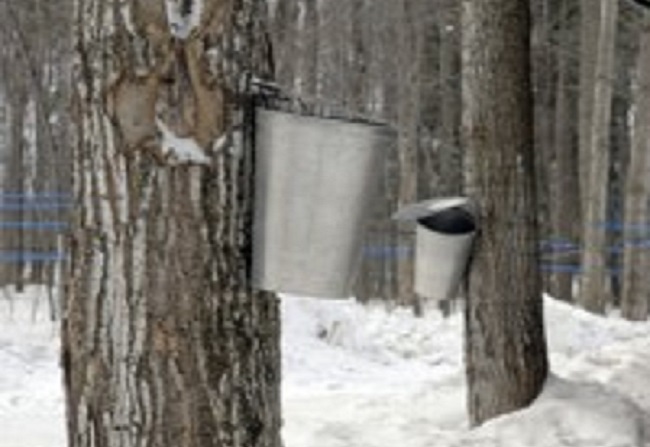 Fulton's Pancake House & Sugar Bush is located between Almonte and Pankenham. It is a 400 acre sugar bush and newly expanded maple farm store.
Starting March 1st 2021, the Maple Farm Store is open daily 10-3pm for takeout and pickup of orders and the grounds and trails 10-5pm daily.
Unfortunately, they will not be serving hot meals this season…however, you can bring your lawn chair and enjoy your Grab'n'go items outside. Kids can bring their sleds for the sliding hill. There is also 400 acres of mixed forest with 8km of trails, newly widened and groomed for skiiing, snowshoeing, and hiking.
---
Proulx Farm is located in Cumberland. The activities will begin February 21st and the Pancake house will open Sunday March 7th.
Tickets need to be booked in advance for a 2h time slot. 75 tickets are available every hour to help spread out the crowds.
Activities include visiting the farm, a small animal petting farm, outdoor play parks and slides, country trails for snowshoeing, walking and cross-country. Also, a maple tour including a visit to the production shack.
---
MuseoPark Vanier is located in Ottawa and is the perfect opportunity to explore the only sugar shack in an urban setting in North America.
The 2021 edition of the SugarFest at Museopark Vanier will be held from March to April 5th 2021 and will include some workshop, gatherings and events – some virtual and some in-person throughout Vanier. CLICK HERE to check out their programming.
---
Stanley's Olde Maple Lane Farm  is located in Edwards and will open to the public starting February 27th for their 28th Sugarbush season. Admission is 10$ per car.
They will have a walkabout menu, designed to be enjoyed as you explore the farm which includes some of their classic sugar bush foods.
Other activities include a petting farm, a children's play area, an education centre, and taffy on the snow ($).
Stanley's Old Maple Lane Farm will be open Saturdays & Sundays from February 29th through April 12th 2020.
---
Temple's Sugar Bush, located in Lanark has a 70 acre sugar bush with approximately 5,000 taps. They will be opening March 6th and offering some of their menu favourites served hot for take out!
---
Wheelers Pancake House in Lanark County will be open Thursday through Sunday by reservation only.