After 2 years of online celebrations, the 2022 edition of the Tulip Festival will return in person at Commissioners park from May 13th to 23th 2022. This year also marks the 70th Anniversary of the Tulip Festival.
FUN FACTS
The Canadian Tulip Festival attracts some 600,000 visitors making it the largest tulip festival in the world.
The Canadian Tulip Festival is also a celebration of the return of spring. It features over a million tulips of 50 different varieties.
1953 marks the first Canadian Tulip Festival after a suggestion of late photographer Malak Karsh who was considered the founder of the Canadian Tulip Festival. Malak Karsh now has a tulip bed dedicated to him near the Canadian Museum of History.
Every year, the Netherlands continue to give 20,000 bulbs to Ottawa.
The largest site of the Tulip Festival is in Commissioners Park, on the banks of Dows Lake, which has over 300,000 tulips!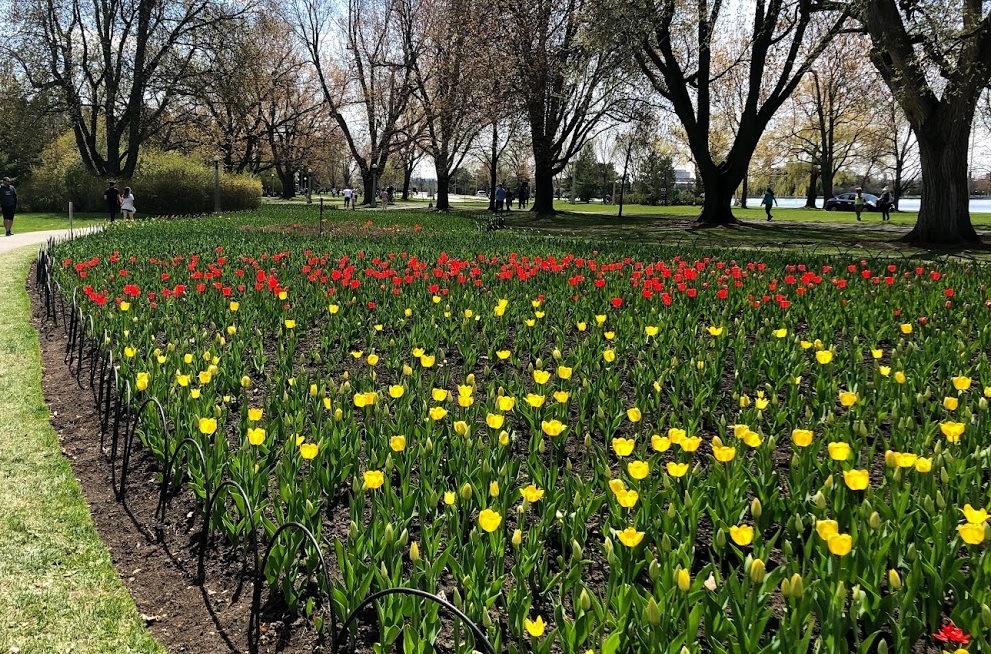 ACTIVITIES
This year's edition of the Canadian Tulip Festival will take place at Commissioners Park from 10 AM to 11 PM.
Activities include:
Tulip Legacy Walking Tour: Professionally guided tours through Commissioners Park. Get in-depth historical and horticultural information during this 45 minute tour. 
Tulips at Night: Lit beds and our Blacklight boardwalk bring tulips to life at night. See them like the pollinators do. 
Tulip Bingo: Tulip Bingo will be held daily in Commissioners Park, weather permitting, with an array of daily prizes from the Festival's Community Partners.
For more information or detailed programming, the Canadian Tulip Festival official website or the Canadian Tulip Festival Facebook page.