With all the fresh snow that has just fallen, it's the perfect time to enjoy some downhill skiing!
CAMP FORTUNE
Camp Fortune is located Chemin Dunlop, Chelsea, Quebec in the Gatineau Park which is only about 20 minutes from downtown Ottawa. It offers day & night skiing until 10pm everyday except for Sundays (closes at 4pm).
It's a great place to go with young children with it's 2 magic carpets. It also has 5 easy runs that are great for kids and beginners as well as 7 intermediate and 5 difficult runs.
Camp Fortune also offers group & private lessons as well as a 3  day programs during March break starting on the Monday of the Quebec and Ontario March Break 2023
Lift tickets can be purchased for a full day, half a day or for night time skiing (4 to 10pm).
For all information on skiing conditions, Camp Fortune website.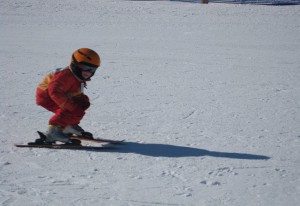 MONT CASCADE
Mont Cascade is located in Cantley Quebec, about 30 minutes from downtown Ottawa. It offers day & night skiing 7 days a week. Both parents and kids will love Mont Cascade with it's 4 easy and 11 intermediate slopes. It also has a magic carpet and a snowpark.
March Break camps are offered for 4 days from March 13th to 16th 2023.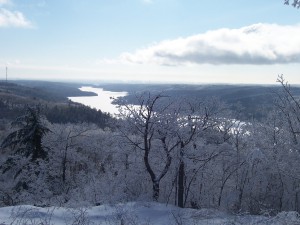 EDELWEISS
Edelweiss is located in Wakefield Quebec, approximately 35 minutes from downtown Ottawa. It's open for day and night skiing starting at 3pm 7 days per week until 10pm (closes at 9pm on Sundays).
With downhill skiing as well as snow tubing, it's a great place for the whole family. Also, with almost half of the slopes for beginners, it's a great place with young children or beginners. The snow tubing has 8 different slopes with a carpet style lift. For more information on snow tubing prices and opening hours, Edelweiss website.