Chateau Montebello is a family friendly resort located in Montebello, about 1 hour away from Ottawa. It's an awesome summer family getaway and with all the great activities, you'll have the feeling you're staying in a resort down South!
If you are looking for a perfect family getaway not too far from home, Chateau Montebello is the place to go. You can take a swim in their outdoor or indoor pool, borrow a game and play in the main lobby by the amazing fireplace or take a stroll by the Ottawa river.
---
Family Friendly Activities
For the amount of 37$ per room and per night, you will have access to all of the amenities and activities of the resort. Children love the water sports (kayak, canoe, stand up paddle board, pedal boat) and they also lend life jackets.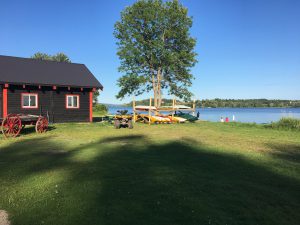 You can also borrow bicycles for all ages with helmets (they even have chariots for young children!) and enjoy the trails around the huge property or take a stroll into the village to enjoy an ice cream.
You can play tennis, volleyball, badminton, or enjoy a round of mini-golf with the kids!
During school breaks and weekends, you can also enjoy activities such as cookie making, supervised films for the children, or join Bello's club for crafts and games.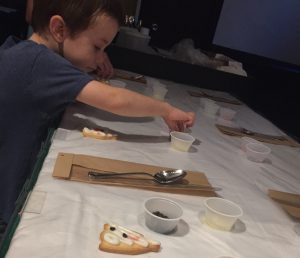 ---
Nearby family friendly activities
Omega Park, a unique animal park that has over 400 animals living in nature.
Géo Explora, a scavenger hunt on an electric all-terrain vehicle.
---
For more information on Chateau Montebello or to make reservations for an amazing family retreat, the official website