Lace up your skates and come enjoy the Canada 150 rink on the East Lawn of Parliament Hill starting December 7th to mark the end of Canada 150 celebration year!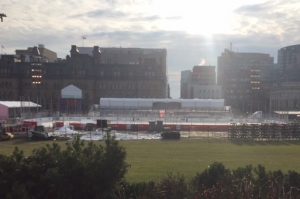 The Canada 150 Rink will be open from December 7th 2017 to February 28th 2018. Skating passes are FREE and must be reserved online 48h in advance.
For more information on Canada 150 Rink or to book your passes, the official website.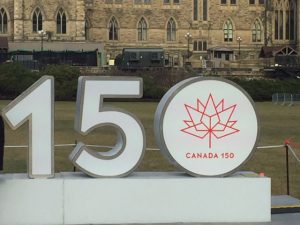 Public Skating Rules of Conduct 
Guests skating during the public skating hours are asked to obey the following rules of conduct to ensure a safe and pleasant skating experience:
Only persons wearing skates are permitted on the ice surface.
It is highly recommended that all skaters wear a CSA-approved helmet during all skating sessions.
Patrons attending must have a responsible adult of 18 years of age to accompany children 12 years and under. Carrying children while on the ice surface, including baby carriers, is prohibited.
Food and drinks are not to be taken on the ice surface.
Please report all accidents or injuries to the on-site supervisor immediately.
Hockey sticks and/or pucks are prohibited during public skating sessions.
Only E-Z gliders are permitted as an aid.
Rough play, speed, figure skating and multiplayer games (i.e. tag and races), foul language or inappropriate behavior will not be tolerated.
Wheelchairs and strollers are permitted during skating sessions, with the accompaniment of a responsible person age 18 or older with skates on.
Wheels must be cleaned of sand and salt prior to entering the ice surface to ensure the safety of skaters.
CSA approved helmets are required for wheelchair and stroller occupants.