N.U.T.S is celebrating their 1 year anniversary on May 6th and you're invited!
N.U.T.S (Neuron Upgrade Training Station) is a unique facility in Ottawa where you and your family get to run an obstacle course that includes physical & knowledge obstacles.
The physical obstacles include monkey bars, hurdles, tent crawl, horizontal wall climb, tire jumps, toe touches, bag lifting and many more! The physical obstacles are changed on a regular basis so each time you go, you can discover new challenges!
The knowledge obstacles are touch screen consoles that have age-specific questions taken directly from the Ontario School Curriculum. For adults, questions can be chosen from different packages such as Canada 150 trivia, Senators trivia, rock band trivia.
N.U.T.S also offers birthday parties, sports team parties, obstacle Ninja classes, glow in the dark obstacle racing and summer camps.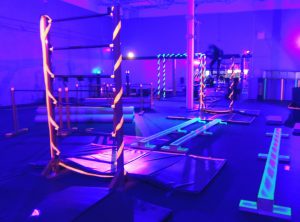 Celebrations will take place on May 6th from 11am to 4pm.
Cost is $10 per person and all proceeds with be donated to Christie Lake Kids!
Have fun with the kids and give back to the community simultaneously. Reserve now at www.runuts.ca!