Feel like organizing the coolest birthday party for your child? Stand out from the crowd with a unique party that kids will remember all their life!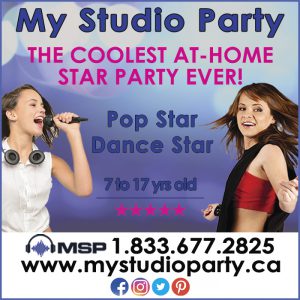 Your child is the Star!!
MSP's Pop Star package provides your child and friends the dream life of a Star. In a festive atmosphere, a striking backdrop, accessories, red carpet photoshoot and a recording studio, your child will be the Star of the day! Kids dress up, pose for our camera and sing their hearts out as we record them LIVE! A great way to boost kids self-confidence and creativity. Dance star party also available with photoshoot and choreography.
My Studio Party
Montréal . Ottawa-Gatineau . Toronto . Vancouver
1-833-MSP-2825 (1-833-677-2825)
mystudioparty.ca