Pirate Adventures in Ottawa is a 75 minute interactive pirate-theatre cruise on a real pirate ship!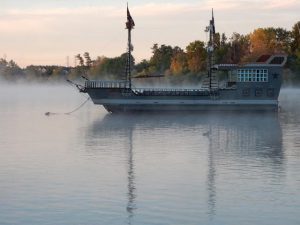 Kids and adults receive a new pirate name, dress up in pirate gear & face painting tattoos and then hop aboard the pirate ship for the adventure.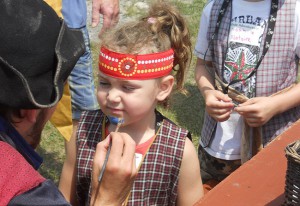 Activities during the 75 minute cruise include:
discovering the treasure map
solving the maps secrets & mysteries
defending the ship with our water cannons against the evil "Pirate Pete"
making "Pirate Pete" walk the plank
hauling the loot aboard
sharing the booty
singing a sea shanty, with a wee bit of grog
and generally living the adventure of a pirate for a moment of time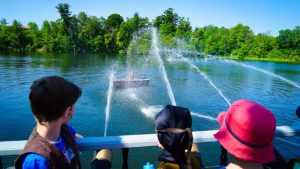 The pirate ship will start sailing at the end of May and sets sail at 10am, 11:30am, 1pm, 2:30pm & 4pm. It is highly recommended to make reservations ahead of time as sailing times can vary depending on interest. You can make reservations either by phone at 613.859.5199 or by email brock@pirateadventuresottawa.com.
The cost is:
24.95$ plus tax per person
22.95$ plus tax per person for groups of 10 or more
12.95$ plus tax per child 2 and under
This is perfect activity for families with kids between 2 and 12.
Pirate Adventures is also a great place to celebrate your childs' birthday party!
For for information or reservations, the Pirate Adventures website.