1/ Have Glow in the Dark Bath
It's a fun, easy and cheap activity for the kids.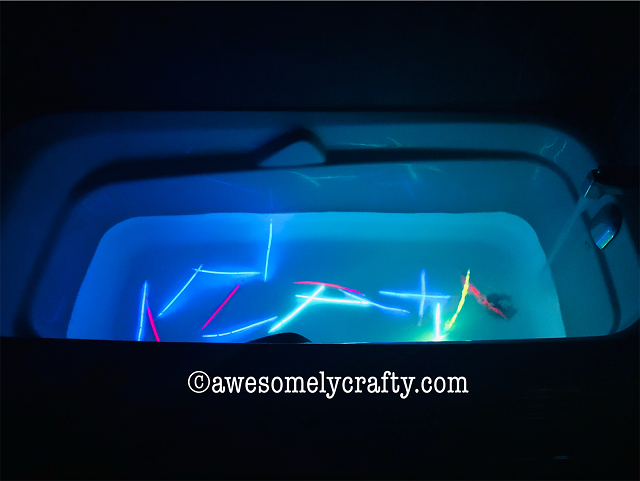 2/ Build a fort in your living room
Grab a few chairs for the frame, a few sheets blankets or sheets, and some pillows. Place the chairs in 2 rows with the backs facing inward. And then, drape the blankets or sheets over the chairs to create the walls and ceiling.
3/ Have a Lego Challenge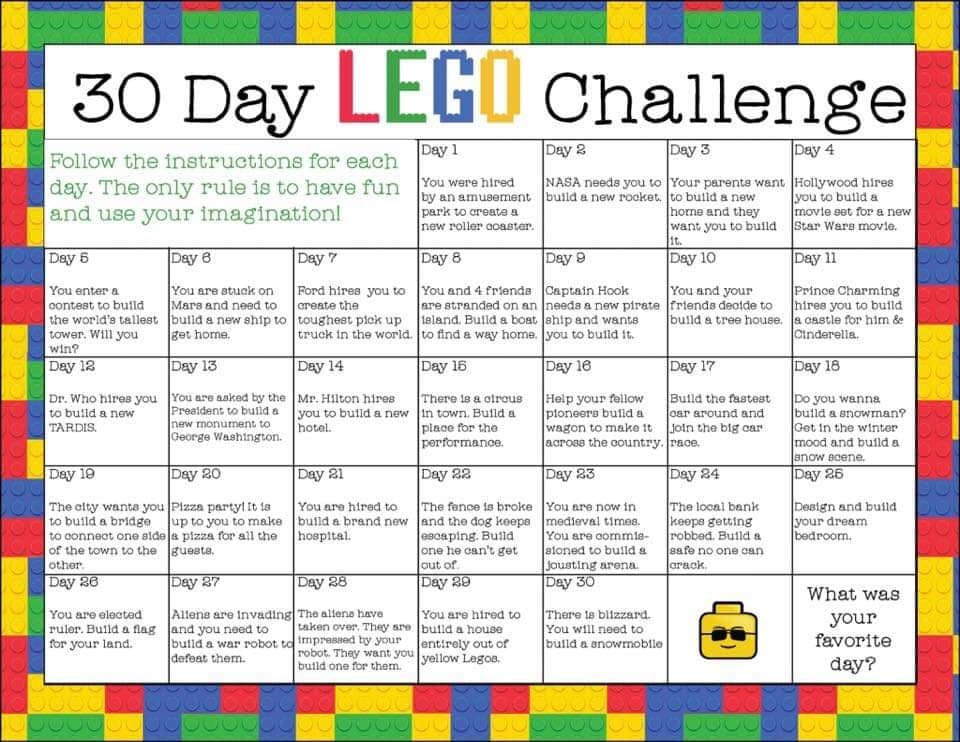 4/ Create an Indoor Scavenger Hunt Indoor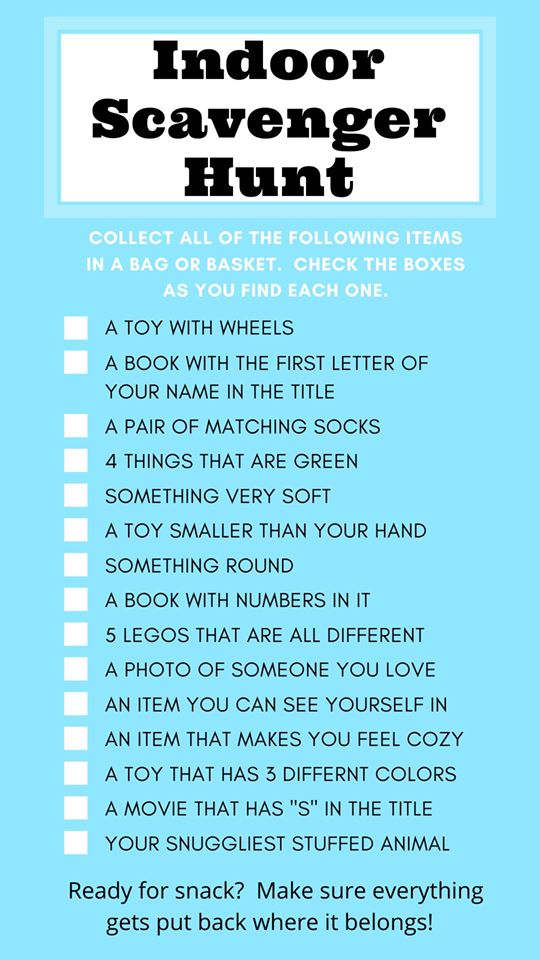 5/ Make Bracelets
Make bracelets with your phone number to teach your kids how to count and learn their phone numbers. A fun and educational craft!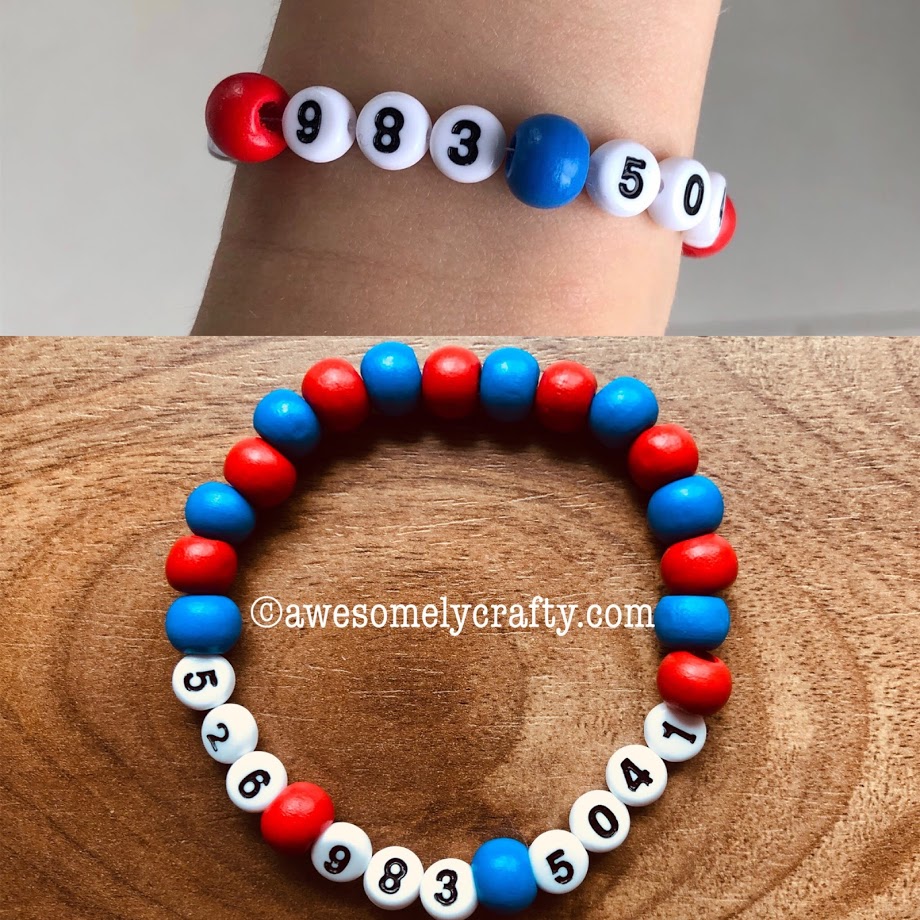 6/ Have a Science Experiment
7/ Make delicious S'MORES
They are easy and fun to make and you can bake them in the OVEN. And after why not eat them in the fort they built 😉
8/ Make a Craft
Check out all of the fun and easy crafts that are at AWESOMELY CRAFTY.
Make crafts for Easter, Mother's Day, Father's Day or even more!
9/ Have a Daily Baking Activity
10/ Have a Toilet Paper Roll Bowling Game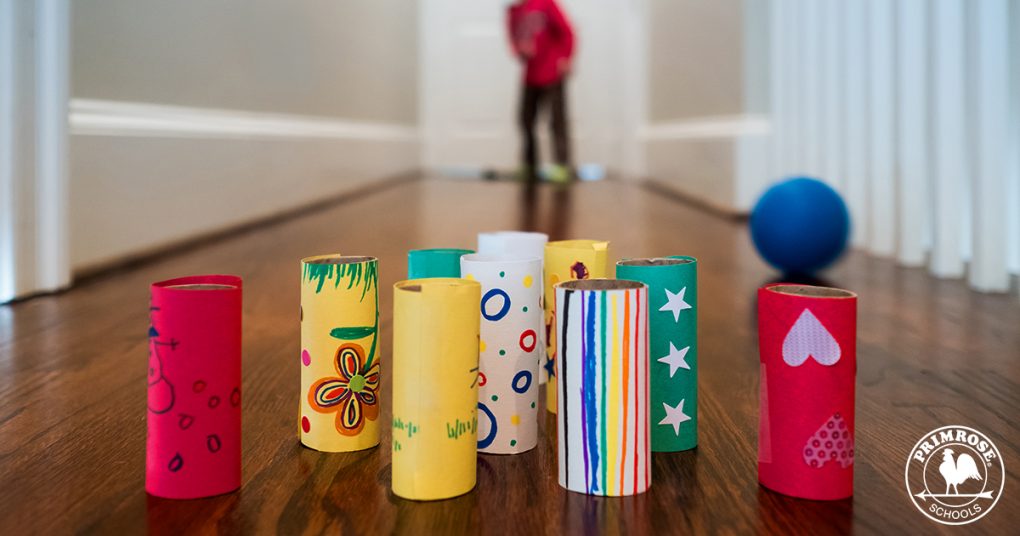 This DIY toilet paper roll bowling game is the perfect way to keep little ones active inside while also engaging their creativity! Check out the instructions at Primrose School.