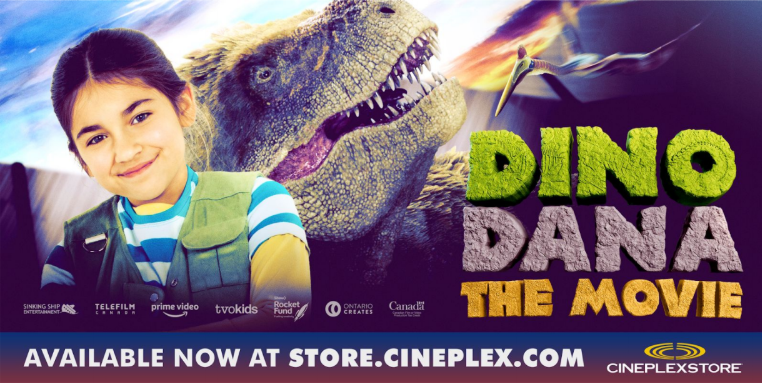 Dino Dana The Movie finds 10-year-old Dana, who sees dinosaurs in the real world, completing an experiment that asks where all the kid dinosaurs are. To find the answer, Dana, her older sister Saara, and their new neighbours Mateo and Jadiel go on a dinosaur journey bigger than anything Dana has ever faced before.
The movie is currently available for download to rent or to own through the Cineplex Store.
You can also check out some fun downloadable activities to accompany the movie on the official Dino Dana website.
Activities include a downloadable watch kit, a movie activity book and a paleontologist-in-training certificate.