N.U.T.S (Neuron Upgrade Training Station) is an awesome new facility in Ottawa that allows anyone age 9 & up to be active and learn something at the same time. It is Canada's first Knowledge Based Obstacle Race!
At N.U.T.S, you will challenge your brain and body in their Knowledge-based Obstacle Race™ which is a fun combination of physical obstacles and interactive learning. Their mission is to provide a dynamic, clean and safe environment where you can improve health and mind.
The obstacle racing is made up of 2 types of obstacles:
Physical obstacles like monkey bars, cargo nets and crawl pipes
Knowledge obstacles, which are touch screen consoles presenting each participant with age-specific and curriculum-based questions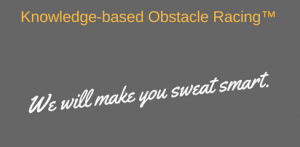 An upgrade at N.U.T.S is the experience of improving your mind & body and it's what they call their activity packages as well! You can get:
The Basic Upgrade: 30 minutes (12$+HST per individual or 40$+HST per group of 4)
The Advanced Upgrade: 60 minutes (22$+HST per individual or 76$+HST per group of 4)
The Red Line Upgrade: 90 minutes (30$+HST per individual or 108$+HST per group of 4)
The obstacle course is designed to accommodate up to 4 participants departing the start line every 3 minutes.
N.U.T.S will also organize birthday parties, day camps as well as PD day camps
For more information, N.U.T.S official website or by phone 613-248-0123