The Canadian History Hall at the Canadian Museum of History in Gatineau is now open and definitely worth a visit!!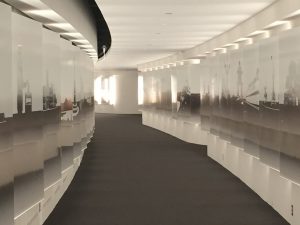 The Canadian History Hall lets you explore over 15,000 years of Canadian history  and its people from the earliest know human habitation to today. The Hall is divided into 3 galleries that each focus on a different era of Canadian History: Early Canada, Colonial Canada & Modern Canada.
The Early Canada Gallery
This gallery explore indigenous cultural traditions, the arrival of Europeans that led to trade, disease and war & the establishment of the New France.
Colonial Canada
This gallery explores how English-speaking immigrants transform Canada and how Canada became a self-governing, federal dominion.
Modern Canada
This gallery explores Canada during the 20th and 21st centuries.
For more information
by email: info@historymuseum.ca
tel: 819-776-7000, toll free: 1-800-555-5621