Mark your calendars!…the Canadian Tulip Festival 2019 in the Nation's Capital will be held from May 10th to 20th, featuring over 1,000,000 tulips with entertainment and activities for all ages.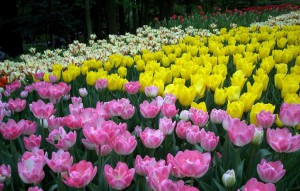 FUN FACTS
The Canadian Tulip Festival attracts some 600,000 visitors making it the largest tulip festival in the world.
The Canadian Tulip Festival is also a celebration of the return of spring. It features over a million tulips of 50 different varieties.
1953 marks the first Canadian Tulip Festival after a suggestion of late photographer Malak Karsh who was considered the founder of the Canadian Tulip Festival. Malak Karsh now has a tulip bed dedicated to him near the Canadian Museum of History.
Every year, the Netherlands continue to give 20,000 bulbs to Ottawa.
The largest site of the Tulip Festival is in Commissioners Park, on the banks of Dows Lake, which has over 300,000 tulips!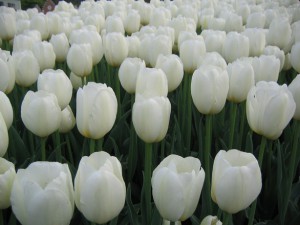 ACTIVITIES
This year's edition of the Canadian Tulip Festival will feature tons of great activities for the whole family to enjoy!
There will be a tulip family fun zone where parents and children can spend time creating their tulip symbol(s) of friendship. Other activities include Amazing Race Challenge, Tulip Silhouette Wall, Tulip Origami Demos, Wooden Tulip Garden Painting, Tulip Tales Storytelling, Princess Parties, face painting, Bloomex florist tulip activities, and an amazing Graeme Brickman Lego Display with a 5-foot Lego Globe and a Build Your Own Lego Garden of Tulips.
The Children's World of Tulips Art Wall. This 380 feet of Wall in the Aberdeen Pavilion at Lansdowne Park will feature 5,000 Children's artworks of Tulips from primary schools in the Gatineau-Ottawa region.
For more information or detailed programming, the Canadian Tulip Festival official website