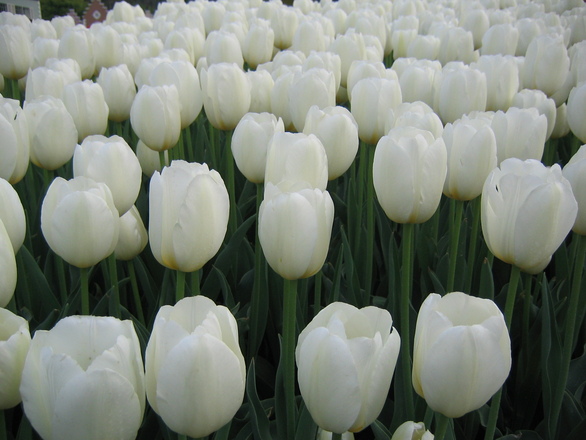 During the Canadian Tulip Festival, spring into the Museum for some special activities. It's not all about flowers, either, though there will be lots of that. Guided tours on unusual money, an interactive presentation on e-money and crypto assets, kids' self-discovery adventures and lots of paper crafts will be on the menu for this year's festival.
Odd Ways to Spend
ENG: May 11–12 and 18–20, 14:00 and 16:00
FR: May 11–12 and 18–20, 11:00 and 15:00
Take a 30-minute guided tour about the unusual money in our galleries then spend some time making some shrewd guesses about what it will buy. You even get to handle some reproduction artifacts.
The Past and Future of Crypto "Money"
ENG: May 18, 14:00–15:00
FR: May 11, 14:00–15:00
Bitcoins and tulips have more in common than you think. Participate in this presentation about e-money and crypto assets with a Bank of Canada expert. Geared to adults, but it does come with an interactive element.
Kids' Discovery Adventure
May 11–20, 10:00–17:00
Let your kids run free with a self-discovery tool kit. With a magnifying glass, flashlight and artifact pictures, they'll go on a scavenger hunt to discover that money is not just coins and bills.
The Paper Tulip
May 11–20, 10:00–17:00
Fold an origami tulip with beautiful, bank note inspired paper. Simplified for kids, it's not so hard as you'd imagine.
Flower Pot Market
May 11–12, 13:00–17:00
May 18–20, 13:00–17:00
Kids can make themselves a pot for their origami tulip, but there's a catch. Sorry, kids, you have to do it on a budget. They are an economics museum, after all.