Haunting Season at Saunders Farm is Ottawa's Ultimate Halloween Experience and can get very crowded, here are a few tips that will make your day or evening SPOOK-tacular!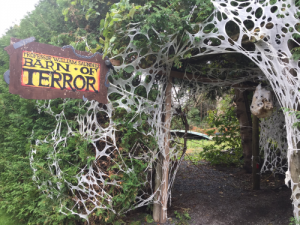 1. Get your tickets in advance to secure your spot and be on the lookout for discount codes offering 10% off tickets.
2. Arrive EARLY! If you want to go through all the attractions and haunts make sure to get to the farm right at open time or slightly early!
If you are visiting during the day for Haunting season, it is recommended to arrive at 10am when the doors open. Some popular attractions can have long wait times like the jumbo pillows or the haunted hayride, so the earlier you arrive, the less wait time and the more fun you will have.
If you are visiting in the evening for FrightFest, it is recommend to arrive at 5:45pm on Fridays, and 5:30pm on Saturdays and expect to stay until close (11pm). The earlier you arrive, the more you get to see, do, eat, drink, get lost in a maze, bounce on jumbo pillows, go through the haunts and more! GOOD TO KNOW: If you are planning on coming to FrightFest on Saturday, get there for 3:30pm because your nighttime admission is also good for Haunting Season activities.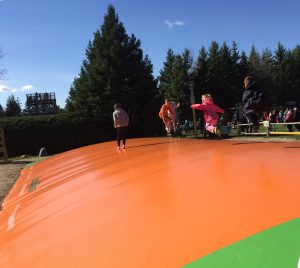 3. As the days get closer to Halloween, FrightFest is likely to be sold out therefore it is recommended to buy your tickets online to reserve your spot.
4. Use Google Maps for GPS if you don't want to be taken off the beaten path to get here and carpool if possible as free parking is limited. Saunders Farm is located at 7893 Bleeks Road in Munster.
5. Bring your appetite! Saunders Farm has delicious fries, signature poutines, fall-harvest ingredient soups, stews and chilli, and so much more!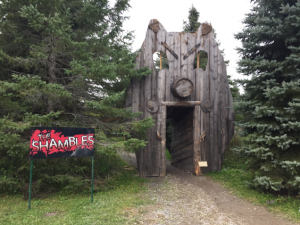 For more information on Saunders Farm or to purchase tickets, www.saundersfarm.com