Fall is one of the best season's to visit Parc Omega! Not only you will be able to get up close with various Canadian wildlife in the beautiful fall colours but it's also the mating season for the Elks so you will have a chance to hear their rutting call.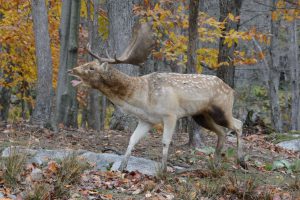 Parc Omega is not a zoo!!! It's a unique concept that lets you get up close and personal with animals living in the wild.
Take the 12km nature car tour that will take you by lakes, valleys, forests and meadows and where you will be able to see Elks, red deers, white-tailed deers, coyotes, black bears, boars and bisons to name a few.
Don't forget to purchase a bag (or several) of carrots at the gift shop in order to be able to feed some animals. Some will even try to climb in your car to get more!!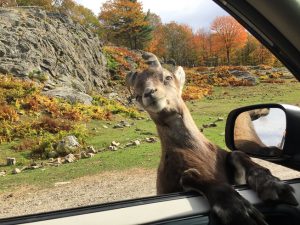 There are also two walking trails that allow you get real close to animals, feed and pet them all while learning about history.
The First Nations Trail will allow you to learn and enjoy the history of 11 of the First Nations of Quebec and the Colonization Trail offers a trading post of the New France and Indian tipis!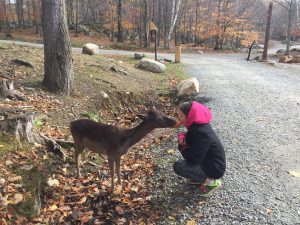 Good to know: During mating season, Elks can become more aggressive therefore it is best to avoid them and not to feed them.
For more information on Parc Omega and to plan your visit, their official website.