Kontinuum is an Ottawa 150 Signature Event that consists of a multimedia underground experience thanks to the magic of light, video and sound created by Moment Factory and projected in one of Ottawa's Light Rail Transit (LRT) stations.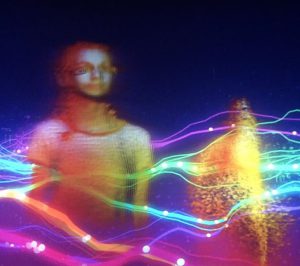 The journey begins in the Place de Ville Theatre at 300 Sparks Street and leads down to the newly built Lyon Station entrance, concourse level and platform level. When you enter the journey, be prepared to have a 3D picture taken!
This bilingual underground experience lasts about 35 to 45 minutes and you will be required to walk about 500 meters.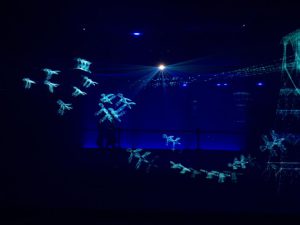 Because the event takes place in the dark with flashing lights, lasers, loud music and sound effects, it is not recommended for children under the age of 5.  However, I took my 3 and 4 year old and they loved it!
If you do plan on bringing young children, note that strollers are not permitted inside the tunnel and they have a
guarded area where you can leave it. Also, be prepared to climb several sets of stairs!
Tickets are free however it is strongly recommend that you reserve them online in advance because tickets are limited. To book your ticket, Kontinuum's official website