Do you have a tech savy child? Then these Free Apple Camp Workshops are perfect for them.
These workshops are offered in Apple Retail stores in the Ottawa area, therefore either Rideau Mall downtown or Bayshore Shopping Center in the West End. They are intended for children between the ages of 8 and 12 and are offered in English only.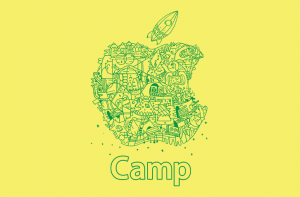 This summer Apple is offering 3 workshops:
Coding with Sphero Robots where ages 8 to 12 will learn how to solve problems logically through the fundamentals of code.
Beat Making and Songwriting with GarageBand where children 8 to 12 will discover how to create beats and build their own songs using GarageBand on iPad.
Telling Stories with Clips where children age 8 to 12 will explore how to tell stories with video using the Clips app.
The workshop is offered over 3 days and lasts 90 minutes each day. Registration is necessary and space limited.
To register or for more information, Apple website.