Sakura Gaming Centre is a new-concept, high tech PC gaming centre in Ottawa. The idea is similar to an internet cafe with a primary focus on computer gaming and Esports. They offer the most popular and competitive games with a huge game inventory.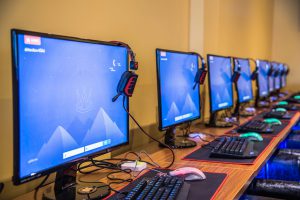 Sakura Gaming Centre is equipped with 40 premium PC gaming stations. There is no age limit however, children under 10 need to be accompanied by an adult and they must know how to use a personal computer.
If you have a tech savy child, Sakura Gaming Centre also have birthday party packages that include game time as well as tech assistance for games and devices.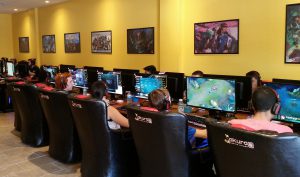 Sakura Gaming Centre is located  9-1400 Clyde Avenue in Ottawa (inside the Bleeker Mall) and is open 7 days per week.
For more information, you can check out their official website, email them at contactus@sakuragaming.ca or call them at 613-366-8772.