Don't miss out on Ottawa's first ever Bouncy Castle Festival on June 8th from 9am to 6pm at Wesley Clover Parks.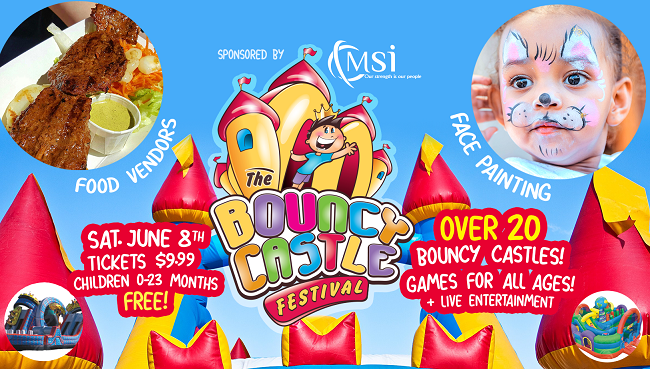 With over 20 bouncy castles, the Bouncy Castle Festival is bound to be
a day the kids will never forget!
There will also be a designated toddler area, games and activities provided by vendors such as Maker Mobile, Paint Me Playful and Fairytale Princess Parties.


Tickets are only 9.99$ and entrance is FREE for children 0 to 23 months. Tickets can be purchased through their official website:
https://www.bouncycastlefestival.com/