With spring finally here, we have compiled for you a list of family fun activities during the month of April in Ottawa.
Maple Sugar Fest at the Museoparc Vanier on April 2nd and 3rd. Come enjoy a pancake breakfast on Saturday (8$ for adults and 6$ for children under 8) or a festive brunch on Sunday from 10am to 3pm (14$ for adults and 7$ for children under 8) as well as guided tours of the Museopark and the Sugar Shack, tasting maple taffy, different artists, farm animals, sled dogs, Little Ray's Reptiles, inflatable structures, public entertainers, face painters, sleigh rides and an artisanal fair.

Take your kids for an active afternoon of moovin' and groovin' at Centrepointe Theatres Kick IT – A Dance Club for Kids on April 2nd from 2pm to 4pm. Tickets are 5$.
Kidfest will be at the EY Centre April 2nd and 3rd from 10am to 4pm with live demos, performances from Junkyard Symphony, Fred Penner, Mini TFO, Little Ray's Reptile, Super Heros, as well as over 70 exhibitors in education, retail, health and fun. Tickets are 38$ for a family of 4 (2 adults & 2 children from 4 to 17).
Toddler Games is having their Grand Opening on April 4th from 9:30 to 11:30. It is a new non-profit drop-in play space for toddlers to play.
Maple Ridge Centre is hosting a Superhero Party Friday April 15th from 5 to 8pm. Dress up your kids as their favorite superhero and come out for a great evening. With dancing, making a superhero mask, face painting, games, costume contest. Tickets are 15$ per child which includes one adult admission. Additional adults are 5$ each.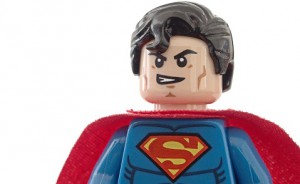 Ottawa Contra Dance is hosting a Family Dance April 16th from 3:30 to 5pm at Churchill Recreation Centre in Westboro. A great way to spend time and energy with the kids!
Come out to the Tartan Day Celebrations at Parliament Hill on Sunday April 17th from noon to 1:30pm with highland bagpipers from all over the region, highland dancing and singing presented by the Sons of Scotland Pipe Band. Great fun for the whole family!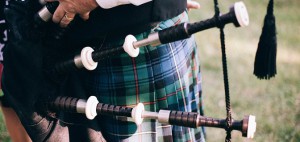 The Ottawa Parent & Child Expo will be at the Nepean Sportsplex on April 16th and 17th with 130 leading LOCAL parenting exhibitors from toddlers to the teenage years! There will also be Dora and Diego characters, live music by the Mini Pop Kids, Ottawa group Triple Trouble, create at the Play-Doh Play Centre, fitness demonstrations, face painting, arts and crafts activities, many fun interactive play zones as well as friendly-mascots to hug, and a variety of other activities that focus on fun, learning, being healthy and active. Tickets are 12$ for a family of 4.

April is the last month to enjoy the Thomas & Friends – Explore the Rails special exhibition at the Children's Museum.
Come reconnect with your body and bond with your baby or toddler during FREE Mommy and Me Yoga classes at Bayshore Shopping Centre every Tuesday and Thursday from 10 to 11am.
Do you know of any other activities going on in April in Ottawa? Join the conversation in our comments section below.
.