The Canadian Museum of Space and Aviation is a great way for children to learn about aviation while having tons of fun!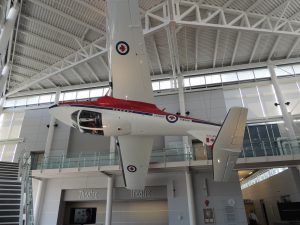 The Canadian Aviation and Space Museum displays a collection of approximately 130 military and civilian aircrafts from around the world and covers the entire history of aviation from the beginning of time to today.
You can also see what it's like to live in space thanks to the exhibition Life in Orbit: The International Space Station where children will learn how astronauts live, play, eat and take showers in space.
The Rockliffe Airport is located at the Canadian Aviation and Space Museum so you might be able to see a few planes take off or land during your visit.
Many aviation-themes activities are awaiting your children in the Hang Glider Studio
Once you're done learning about all the planes, you can hop into the full-motion flight simulator that is used to train pilots (the Redbird is at an extra cost and is recommended for children 12 and up)
During spring and summer months, you can even take a real-life flight around the capital (extra $) either in a vintage biplane or a helicopter!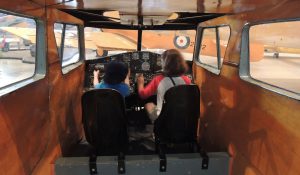 The opening hours are:
May 11th to September 1st: everyday from 9am to 5pm
September 2nd to May 10th: everyday from 10am to 5pm, closed on Tuesdays and December 25th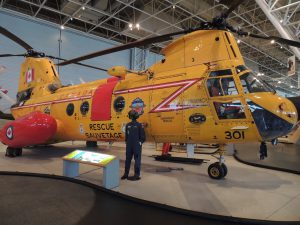 Admission fees are:
Adults: 13$
Children (between the ages of 3 and 12): 8$
Children 2 and under: free
Students (13 and above): 10$
Seniors (60 and above): 10$
Families (2 adults & 2 children): 30$
Good to know: the admission to the Canadian Aviation and Space Museum is FREE everyday between 4 and 5pm.
For more information on the Canadian Aviation and Space Museum, the official website.
Canada Aviation and Space Museum
11 Aviation Parkway
Ottawa, ON K1K 2X5
CANADA
Phone: 613-991-3044 or 1-866-4416