Clip 'n Climb Gatineau is an awesome indoor climbing activity that's located in Hull, just minutes from downtown Ottawa. It has many themed climbing challenges that children and adults of all ages will love!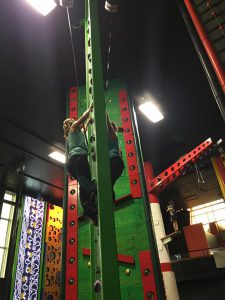 Clip 'n Climb is a great concept if you're looking for an action packed activity where you can surpass your fears and challenge yourself! It is great for both beginners and experienced climbers. Test your abilities on the Spaghetti Junction or the Orbital climb, take a speed climb challenge with one of your friends and try to get to the top in less then 20 seconds!, try to climb a 10 meter ladder or test your strength on a rope climb!
If you are looking for the ultimate challenge, the Leap of Faith or the Vertical Drop Slide is what you need (at extra cost).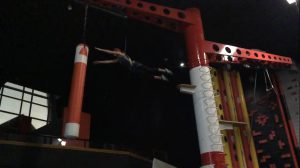 Opening Hours
Clip 'n Climb Gatineau is open Monday to Friday from 5pm to 9pm and Saturdays & Sundays from 10am to 9pm.
Reservations are required! It is also required to arrived 15 minutes in advance in order to put on your harness and receive a safety briefing.
Rates
The general admission for a 1h15 session is $14.95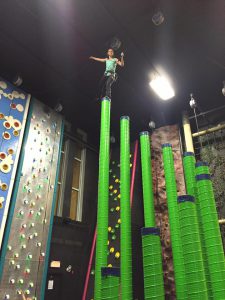 For more information on Clip 'n Climb, the official website
Clip 'n Climb
35 Boulevard St Raymond
Gatineau, QC, J8Y 1R5
819-205-0959