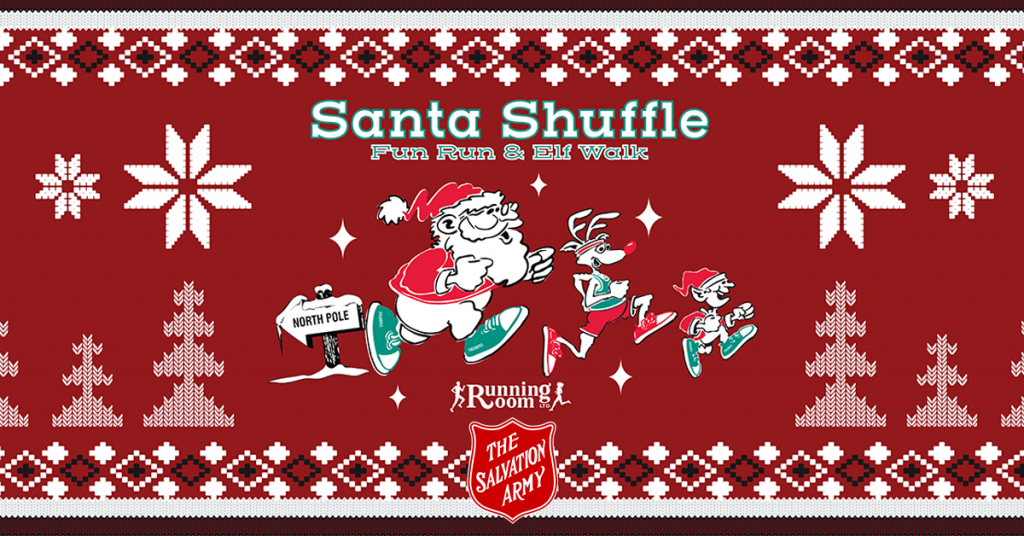 Every year, Santa Shuffle brings passionate individuals from across the country to support vulnerable Canadians and the work of The Salvation Army. This year will be no exception!
The Santa Shuffle will be staying virtual this year to bring everyone together for a meaningful, fun and safe 5 K fun run or 1K elf walk between December 4th to 5th, 2021.
Funds will go to The Salvation Army Bethany Hope Centre programs and services for young parent families. Don't forget to dress up in your Christmas outfit for your run/walk and spread the joy and festivities of the season with your community online using #santashuffleott .