Come enjoy the great outdoors with the family and experience the best winter has to offer by skating on an enchanting 2.6km long trail through orchards, meadows and forests!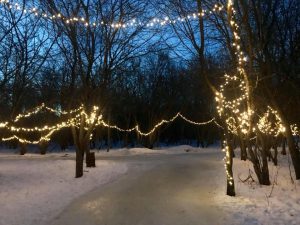 Skate or walk on the 2.6km trail through the orchards, bring your hockey stick and work on your handling, come inside and have a hot chocolate to warm up or take a break and checkout the cozy heritage barn.
The River Oak Skating Trail is conveniently located in Metcalfe just 30 minutes from downtown, Orleans & Barrhaven.
Cost is 16$ per person (+HST), 12$ for youth & seniors (+HST) and FREE for children 5 & under.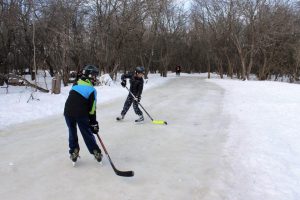 OPENING HOURS
Monday: 4PM-8PM

Tuesday: 10AM-4PM

Wednesday: 4PM-8PM

Thursday: 10AM-4PM

Friday: 4PM-10PM

Saturday: 10AM-10PM

Sunday: 10AM-4PM
If you are skating in the evening, it is recommended to bring a head lamp as the trail is only partially lit.