Come enjoy 3 km of icetrails at the skateway through the forest in the heart of Lac des Loups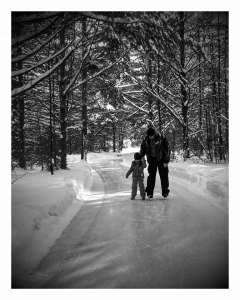 The skateway is located at 9 Montée Beausoleil in Lac des loups, Quebec, about 45 minutes from downtown Ottawa and is open every day from 10am to 4pm. Check out their Facebook page for ice conditions.
This family friendly 3 km icetrail includes rest areas for visitors to enjoy the scenery and wild animals. A heated building is also on site where hot beverages are available.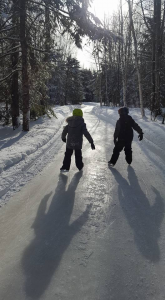 ---