Lace up your skates and enjoy Canada's favorite activity in one of these great skating spots!
Rideau Canal Skateway: The Rideau Canal is a 7.8km skateway stretching from downtown to Dows Lake.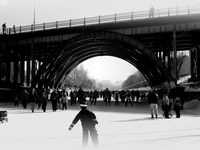 5 rest areas are available on the canal, they include:
washrooms
heated change rooms open from 8am to 10pm Sunday to Thursday and from 8am to 11pm Fridays and Saturdays
fire pits to warm up
food and beverage vendors
picnic areas
It's also possible to rent skates and sleighs at Dows Lake and the CIBC Fifth Rest Area.
For more information and for daily ice conditions: http://rcs.ncc-ccn.ca/

---
Sens Rink of Dreams: The Sens Rink of Dreams is open everyday from 6am to 11pm (if the weather permits) and should remain open until the end of March.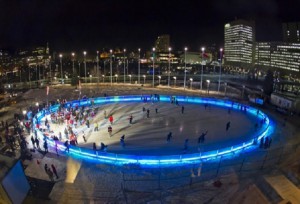 There is also a heated changing facility that is open everyday from
8am to 11pm
.
However, make sure you bring your own skates because there are no skate rental services available.
---
Rideau Hall Skating Rink
: Come enjoy this great skating rink originally built in 1872 that is part of Canada's heritage.
The rink will be opened from December 7th 2019 to March 15th 2020 and offers public skating every weekend from noon to 5pm.
---
Éco-Odysée Ice Maze
has a unique skating maze and you can now explore the water canals with skates or snowshoes!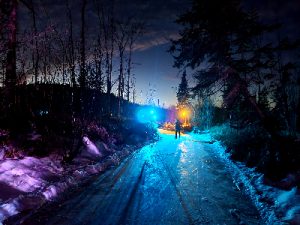 You can either skate during the day on up to 5 km of trails in the forest or in the evening on 1km of illuminated trails. If you decide to skate beyond that 1km of illuminated trails, a headlamp is strongly recommended.
---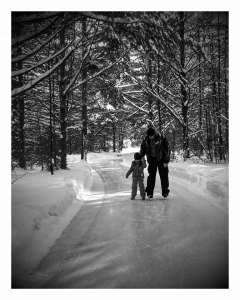 The skateway is located at 9 Montée Beausoleil in Lac des loups, Quebec, about 45 minutes from downtown Ottawa and is open every day from 10am to 4pm. Check out their Facebook page for ice conditions.
This family friendly 3 km icetrail includes rest areas for visitors to enjoy the scenery and wild animals. A heated building is also on site where hot beverages are available.
---
River Oak Skating Trails
: Enjoy the great outdoors with the family and experience the best winter has to offer by skating on an enchanting 2.6km long trail through orchards, meadows and forests!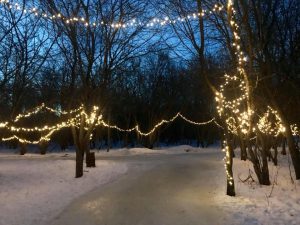 The River Oak Skating Trail is conveniently located in Metcalfe just 30 minutes from downtown, Orleans & Barrhaven.
---
Countryside Adventures is a family-owned and operated destination for outdoor  activities and excitement. Take a journey through the forest while you explore our 3km skating trail or snowshoe trail.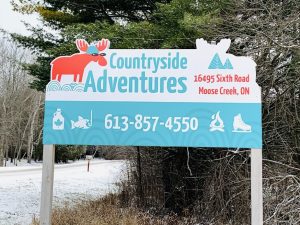 Located just 30 minutes from Cornwall, 45 minutes from Ottawa and 90 minutes from Montreal, Countryside Adventures is the perfect day trip for families. Dogs and strollers are welcome!