Discover Éco-Noctura, the immersive outdoor experience at Éco-Odyssée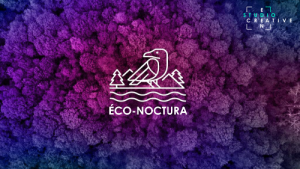 Éco-Noctura is a new new multimedia show projected at Éco-Odyssée.
Be transported to a universe of enchantment and wonder with The Cliffside Tales. At nightfall, the rocky face of the ridge wakes up to tell the story of Amik the Beaver. Discover iconic animals of the water labyrinth in this breathtaking show!
This magical light projection show is great for the whole family and kids of all ages! Come spend a night out and be amazed by this immersive outdoor experience.
Representations take place on Friday and Saturday evenings at Éco-Odyssée at La Pêche QC. Representations are in English and French depending on the time so be sure to check the schedule before booking your ticket.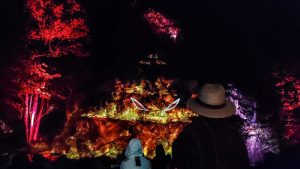 Come enjoy this magical light projection, along with a campfire and snacks that are available during the evening.