REGISTRATION NOW OPEN!!! SUMMER 2022. From filming auditions to getting a pro demo reel, your kids will get the real life experience on what it's like to become a screen actor!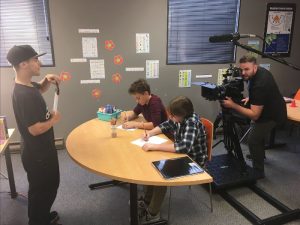 Your kids will have a blast mastering their on-camera acting skills! At the end of the course, they will get to act in the  Screen Acting Academy's (SAA's) next short film!! SAA's short films give our students the opportunity to be surrounded and work with the best local industry professionals, directors and producers!

In addition, this course will improve and strengthen your kid's communication and public speaking skills with breath control and speech exercises! The training will strengthen their confidence and they will acquire transferable skills used in other academic fields!  TO REGISTER: INFO@YOURCASTING.CA STARTS JULY 9 AND JULY 10. FOR FULL CALENDAR, PLEASE EMAIL US!