Soccer Shots is Ottawa's Premier Youth Soccer Program!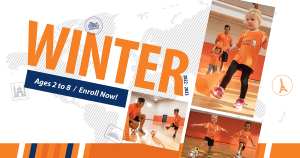 Soccer Shots is an engaging children's soccer program with a focus on character development. Their team positively impacts children's lives on and off the field through best-in-class coaching, communication and curriculum. Their curriculum is age-appropriate and aligns with childhood education standards. In addition they provide an exceptional customer experience and ongoing communication with parents.
It is age appropriate for children 2-8 years old. 
For more information or to register your child, Soccer Shots official website.