Mellow Mornings at the Canada Science and Technology Museum are scheduled sessions created to provide a low-sensory environment for young visitors with various disabilities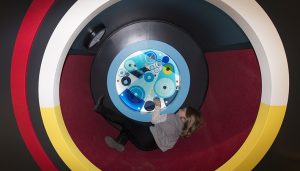 The next schedule sessions are Sunday January 29th, February 26th and April 23rd 2023 from 8:30 to 10 a.m.
During Mellow Mornings: 
There are fewer visitors in the Museum.

Visual and sound-based stimuli in the exhibitions are identified with signs.

Hands-on activities and demonstrations have been carefully chosen to avoid any unexpected sensory triggers.