Following a wildly successful tour of the United Kingdom, The Lost Kingdoms – a Journey from
Jurassic to Ice Age will roar into the nation's capital for its North American debut from June 23rd to July 9th.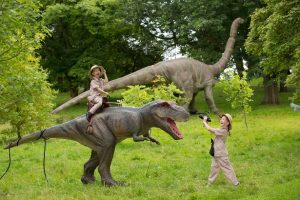 The Lost Kingdoms combines educational and exhilarating exhibits from both the Jurassic and Ice Age Periods. From June 23 – July 9, thirty life-sized animatronic dinosaurs and twenty life-sized animatronic Ice Age beasts will inhabit the
natural outdoor setting at Wesley Clover Parks.
The Lost Kingdoms experience has been designed to allow visitors to let their imagination take them back millions of years as they walk among the dinosaurs and get up close and personal with mammoth beasts. Robotic moving body parts including opening jaws and blinking eyes and the sounds of roaring, hissing and snarling coming from the bushes make it an exciting and realistic experience. Information panels provide educational facts about each creature, from the lesser-known Protoceratops to the popular Tyrannosaurus Rex and Woolly Mammoth.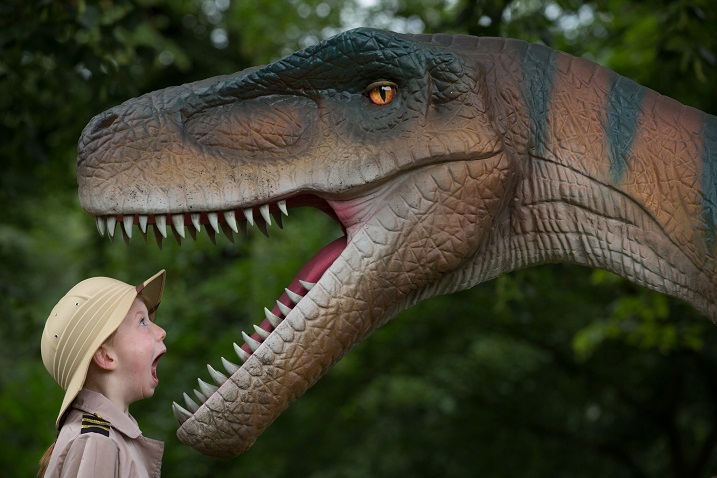 The Lost Kingdoms opens in Ottawa on June 23 and will run daily from 10:00 am to 6:00 pm
until July 9.
To secure a preferred date and time, tickets can be purchased online at https://thelostkingdoms.com/ottawa/
What: The Lost Kingdoms – a Journey from Jurassic to Ice Age
Where: Wesley Clover Parks, 401 Corkston Road, Nepean
When: June 23 – July 9, 2023