Pop into the Museum for Family Fun Weekends this May 27 to 28, June 3 to 4 and June 10 to 11 for activities offering both financial know how and fun.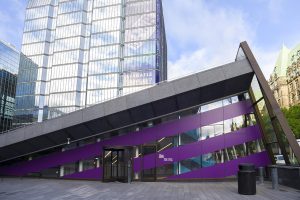 Come explore the Bank of Canada Museum for some awesome activities for you and your kids. These activities include:
Growing your savings
Kids choose a financial goal then go on a scavenger hunt to find resources to meet their goals. In the process they make a lovely paper plant.
Ways of earning
Four play zones relating to different careers give your kids an idea of the sort of jobs they might want to do.
Could this be money?
Guides throughout the Museum will have curious artifacts on hand that may or may not have been money. Guess and touch.
Crafts, of course!
Your kids will enjoy making a piggy bank for their loonies or designing their own company logo
For more information, the Bank of Canada Museum official website