It's almost the season for apple picking in the Ottawa area, here is a list of where to go for this great family outing.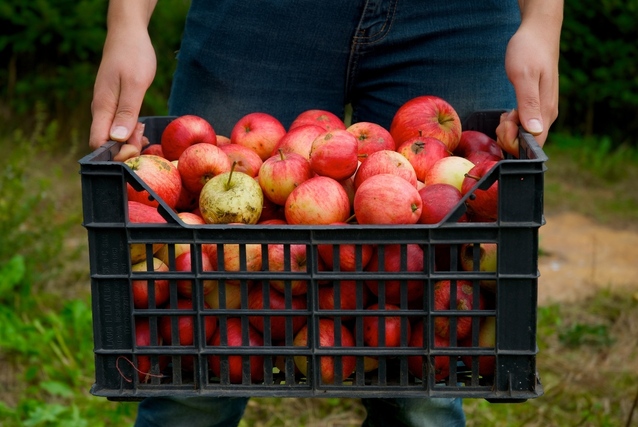 It is recommended to call ahead of time for apple picking conditions
Avonmore Berry Farm 16365 Fourth Rd, Avonmore, ON, K0C 1C. 613-346-5414
Cannamore Orchard 1480 County Road 32, Crysler, ON, K0A 1R0. 613-448-3633
Dekok Family Berry Farm 1070 March Road, Kanata, ON,  K2K 1X7. 613-592-3779
Ferme Dagenais et Le Tournesol 1155 Stevens Rd, Embrun, ON K0A 1W0. 613-448-3167
Harvest Moon Orchard 4625 Carp Rd, Carp, ON K0A 1L0. 613-839-0378
Log Cabin Orchard and Berry Farm 6121 Cabin Rd, Osgoode, ON K0A 2W0.
Mountain Orchards 10175 Clark Road, Mountain, ON, K0E 1S0
Orleans Fruit Farm 1399 St Joseph Blvd, Orléans, ON K1C 7K9. 613-830-1303
Pine Hill Orchard 1818 St-Felix Road, Bourget, ON. 613-487-2064. 613-699-1004
Pinewood Orchards 101 Herzberg Rd, Nepean, ON, K2K 2Y3. 613-828-4412
Verger Croque-Pomme 20 Montée Berndt, Thurso, QC J0X 3B0.  819-281-2061
Verger Wilmont 1155 chemin Linda, Gatineau, QC, J8M 1N1. 819-986-9868