Thanksgiving weekend is here and it's a great time to enjoy some family fun outdoor and indoor activities before the arrival of winter!
Get ready for Halloween, go to a pumpkin patch where your children can pick their own pumpkin and then either paint or carve them.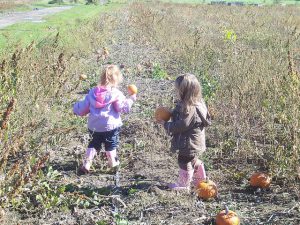 The Ottawa Centre of the Royal Astronomical Society of Canada will be hosting free public stargazing in the parking lot of the Canadian Aviation and Space Museum on Friday October 5th from 8pm to 12:30am. Members will set up their telescopes and share their passion of the night sky by inviting the public to have a look and enjoy the night's sky.
Haunting Season at Saunders Farm is on Thanksgiving weekend with a haunted hay ride, play structures, the barn of terror, puppet shows, mazes, Ghost Town Stage and the Witch Mountain Slide. Use code HS1890 from October 2nd to 7th to get 10% off tickets.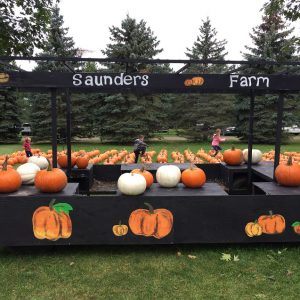 Weather permitting, take a hike on one of the kid friendly trails in the Gatineau park and enjoy the stunning fall colors. The Fall Rhapsody Festival will also be taking place in the Gatineau Park with free shuttles from downtown Ottawa and Gatineau.
The Watson's Mill Harvest Festival will be taking place on October 6th with wagon rides from 11am to 3pm, children's crafts, heritage games, scavenger hunts and more!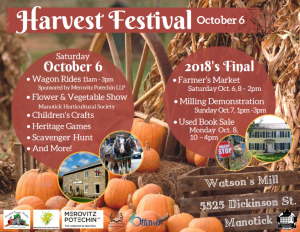 The Annual Biology Butterfly Show is on this weekend from 9am to 3pm in the greenhouses of Carleton University's Biology Department. This exhibition features nonetheless than 1,300 exotic butterflies!!
Proulx Berry Farm in the East end is hosting their 24th pumpkin fest with face painting, inflatable bouncies, a Halloween costume contest, pyramids, wagons rides through the mysterious forest, haunted mazes and pick your own pumpkin.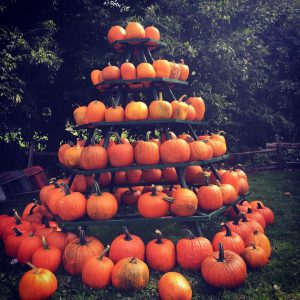 If you are up for a short drive, Upper Canada Village has it's annual Pumpkinferno with over 7,000 hand-carved pumpkins. Cost is 15.95$ for adults, 11.95$ for children 6 to 12 and free for children under the age of 5.
Only a short drive away is also Omega Park where your children will have a blast driving along the trails and feeding animals surrounded by beautiful fall colors.
Come out to the Canada Agriculture and Food Museum for Thanksgiving weekend celebrations  October 6th to 8th from 9:00 to 4pm. Discover fun facts about corn and apples and sample fall recipes. Explore several pumpkin varieties and learn about the pumpkin's life cycle. Children are invited to get creative with a fall themed craft. Other activities include livestock-related demonstrations.
It's one of the last weekends to see Mosaïculture in Gatineau at Jacques Cartier Park.
Acres of Terror at Cannamore Orchard will be celebrating their 26 years of Terror. The four main components of Acres of Terror is the Spooky Wagon Ride, the House of Terror, the Spooky Village and the Fog Maze.