The Ottawa Geek Market is Ottawa's premiere festival of all things geeky and will be taking place Saturday September 30th 2017 from 10am to 6pm and Sunday October 1st from 10am to 5pm.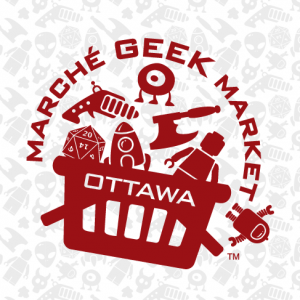 As a festival, the Geek Market provides an opportunity for patrons to celebrate their favourite geeky fandoms though shopping, entertainment, video and board gaming, and family-friendly activities such as scavenger hunts, crafts, and cosplay (wearing costumes). With a focus on sci-fi, fantasy, comics, anime, steampunk, horror and gaming, there's bound to be something for every geek in your life when you attend a Geek Market event. There will also be a number of vendors selling all sorts of wonderfully geeky items including games, comics, art, jewellery, toys, movies and more.
There will be tons of amazing kid-friendly activities, including:
Huge LEGO display and play area
Board gaming, trivia area and video gaming
Cosplay hall awards
Escape room
Costume contest
Craft Zone
Kids level scavenger hunt
Sci-fi and fantasy themed activities
And much more!
For more information on the Ottawa Geek Market, the official website.