If you are planning to stay in Ottawa during the summer, here are some great day trip ideas all within an hour drive from the city.
Omega Park is a must for families! The park is located in Montebello Quebec, a 45 minute drive from Ottawa. This 800 hectare park has over 400 animals living in nature in the most authentic way possible. It can be discovered both by car and on foot and has many wonders to be discovered: the first nations trail, the colonization trail, the sugar shack, and the farm of yesteryear. A day at the park will delight the whole family and can even be extended by staying overnight in one of the rustic accommodations that the park offers.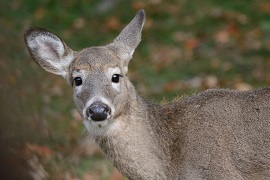 Lusk Cave in the Gatineau Park is a family favorite! Kids will love exploring this magnificent marble cave! It is located near Lake Philippe about an hour away from downtown Ottawa. Don't forget to bring an extra pair of clothes & shoes, flashlights and even a safety helmet as water levels can get as high as a meter. This hike is about 10 km long round trip so plan a good 4 hours to be able to explore and have fun! The trail is family friendly and fairly flat except for the last few meters before the cave where it's a slight uphill climb. Plan a 12$ fee for parking.
Enjoy a day at one of the water parks in the area: Calypso is Canada's largest theme waterpark and is located in Limoges about 30 minutes from Ottawa. Calypso has 35 heated water slides and 2 theme rivers great for children's of all ages including Calypso Palace which is Canada's largest wave pool and the Kongo Expedition. Mont Cascades is smaller than Calypso but also more affordable. It is located in Cantley, just 20 minutes from downtown Ottawa. Mont Cascade Waterpark has 16 slides, heated pools and a large activity area with waterfalls.
Upper Canada Village is a heritage park which depicts a 19th-century village. It is located in Morrisburg which is about an hour from downtown Ottawa. Go back in the 1860s and spend a day with the villagers. Kids will love touring the village, helping farmers milk a cow, feed the fish & piglets, they can also ride a wagon pulled by a horse and a miniature train that will take you to Crysler Beach!
Prehistoric World is a great outing with young children located in Morrisburg just down the road from Upper Canada Village! Set out on a 1 km nature trail and discover full-size reproductions of prehistoric animals like Triceratops, Tyrannosaurus Rex, Brontosaurus and so many more. Kids can even touch and hug dinosaurs!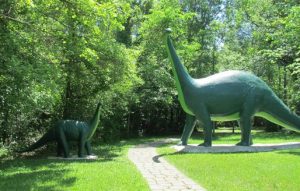 Morrison's Quarry is located in Wakefield Quebec about 30 minutes from Ottawa. It's a swimming hole used for scuba diving training and has the clearest water around. Bring the kids, enjoy the day swimming, jumping off the floating deck, going down the slide or just resting on the beach and have a Picnic or BBQ. Amenities include parking, washrooms with showers, cold drink machines, BBQ, picnic tables. Morrison's Quarry is open all week from 9am to 6pm.