The Ottawa Parent and Child Expo is brought to you by Ottawa's Leading Local
Parenting & Family Magazine – Ottawa Parenting Times
A FUN, INFORMATIVE & AFFORDABLE WEEKEND FOR THE
WHOLE FAMILY OCTOBER 22 & 23, 2016 at the NEPEAN SPORTSPLEX
Whether you're a parent or child there's something
for everyone from toddlers to teens.
Play, learn and explore!
Explore all day for just $10 for a family of four!

Meet 40 Leading LOCAL parenting exhibitors from toddlers to the teenage years!
Ottawa Parenting Times Magazine is thrilled to present the Ottawa Parent & Child Expo for Ottawa families. On October 22 & 23, 2016, gather the kids and head to the family-friendly Nepean Sportsplex (Entrance 3 – Halls A & B) for a weekend of family fun and information.
Parents will find a variety of their favourite Ottawa exhibitors offering important parenting information, and kids will find Dora the Explorer and Diego LIVE for a meet and greet, onstage musical performances, as well as friendly-mascots to hug, robotics, princesses, and a variety of other activities that focus on fun, learning, being healthy and active.
Including gymnastics demonstrations, face painting, arts and crafts activities, an Usborne Books reading corner, demos and much more. It's an exciting family event where you and your children can play, learn, and explore – and it's affordable!
For just $10 for a family of four, you can enjoy your visit to the Ottawa Parent and Child Expo with free parking and afree show bag for the first 750 families each day!
For the Parents:
40 Ottawa exhibitors, including:
• New products, shopping and gifts
• Parent and child fitness
• Local education, French immersion, and tutoring options for your child
• Talk with Ottawa private schools
• Family health and wellness
• Summer camps, child care choices, and sport & music registration options for your child
• Questions? Talk with local parenting experts
• A special discount to our Spring 2017 Expo! And more…
For the Kids:
Meet & Greet Dora the Explorer and Diego and other SPECIAL GUESTS!*
• Enjoy music entertainment & main stage performances, included with admission price!
• Create and have fun at the various playzones!
• Exhibitor demonstrations!
• Face painting!
• Gymnastics, and Try-It Playzones and interactive play zones!
• Special mascot appearances!
• Check www.ParentandChildExpo.ca for Expo updates right up to the event, more to come!
*Note: Dora and Diego appearances are free with paid admission to the Expo. You must obtain a Dora or Diego ticket when paying for admission to the Expo, and is required to enter the "Meet & Greet" line to meet Dora or Diego. There are a limited number of appearances each morning and afternoon of each day. See schedule for exact times each day.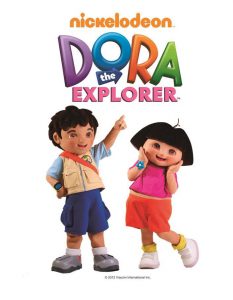 FOOD IS AVAILABLE ONSITE AT CAPONE'S RESTARAUNT AND NEPEAN SPORTSPLEX CANTEEN
FREE PARKING ALL DAY!